Are you looking for some fun Easter projects for you and the kids to work on this week?  Here's some fun ideas I've been collecting that I wanted to share with you all!
#1 Grab this cute printable from Wild Olive to have lots of Family Activity ideas at your fingertips!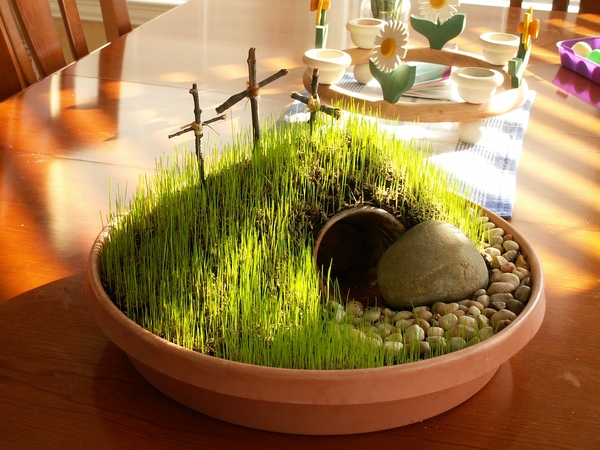 #2 Mini Resurrection Garden from We Are That Family
#3 Hot Cross Buns: An Easter Tradition from Desiring Virtue
#4 Rubber Cement Resist Eggs from Crap I've Made (Cool egg drying rack too!)
#5 Palm Sunday "Palm" Branches from Impress Your Kids
#6 Egg Matching and Pattern Game from The Preschool Toolbox
#7 Easter Bunny Dinner Rolls from The Homestead Survival (aren't these cool?!)
#8 Free Egg Hunt Prep (Writing Skills) from Teachers Pay Teachers
#9 Egg in Shoebox Homemade Size Sorter by Tons of Preschool Activities
#10 Easter Bunny Paper Plate Mask (uploaded by user on Pinterest)
Bonus:
Check out this Easter Video from Vimeo
What are YOUR favorite Easter activities?  
Leave a comment and tell me all about them!