This is a Sponsored post written by me on behalf of Enterprise Rent-A-Car. All opinions are 100% mine.

It's no secret that I love to travel and explore the world. I enjoy making sure my kids get to see the wonders of all the things that are available to do in all the places we go. I have yet to have the grand pleasure of taking them on a winter road trip up the east coast. I have many blogging friends that live on the east coast that tell me about all the great things there are to do in their neck of the woods, and I just long to get in a vehicle and go.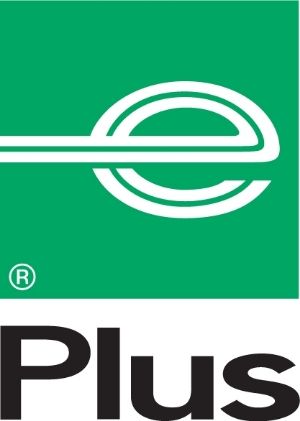 By using Enterprise Rent-A-Car's Enterprise Plus loyalty program I can make that happen a whole lot sooner. I can earn double the points with the "Plus Your Points" promotion. Once I accumulate enough points, then I can cash them in on a free car rental anytime I want because there are no blackout dates. The points do not expire on me either unless I don't rent a car within two years.
We all know how much I love to save money.  If I use a car from Enterprise then I'm saving wear and tear on my vehicle, and I can also get a vehicle that is cheaper on fuel costs.
I'd love to take my kids to Myrtle Beach. Not only is it a place filled with big wide beautiful beach, but there are plenty of shops worth stopping in from what I hear. There is nothing like enjoying a sunset and sunrise along the beach coast. Plus we can do many scavenger hunts along the coast line.
I also want to take them to see the mountains of West Virginia. If we can swing it, I have heard about the wonderful scenic highway that I well worth taking. It's such a thrilling feeling when your ears go through the popping process because you're going higher and higher up. Plus you can enjoy the views of the valleys all along the way. The mountain skies create some of the most remember able views a person will ever see.
I can't leave out taking them to see Niagara Falls. I would love to give them the boat ride right up to the falls. If we go to the Canada side, there are many shops that have unique gifts that we don't carry in the US. They have a lot of shops that are underground and it's totally neat going through them and going from one store to the next is an adventure. I also want to take them to see Ripley's Believe It or Not attractions.
Won't you join me in signing up for Enterprise Plus Your Points promotion website from now until March 31, 2014? You can learn more about Enterprise plus and enroll in the "Plus Your Points" promotion the website. This is also the website where everything you do is tracked provided you register.
Promote the annual "Plus Your Points" promotion through the Enterprise Plus loyalty program and earn extra points
Share some of the ways that individuals can earn points:
-Purchase a qualifying rental (earn double points)
-Add a GPS unit as part of a qualifying rental (earn 50 bonus points)
-Share the qualifying "Plus Your Points" message on Twitter (earn 20 bonus points)
-Refer a friend into the "Plus Your Points" promotion, who subsequently rents with Enterprise at least once during the promotion earning period (earn 300 bonus points).
You can learn more about Enterprise Rent-A-Car on their website.They would like you to Follow us on Facebook.
So why not go sign up for some double point activity?
***NOTE: All point activity is tracked through the "Plus Your Points" website. A participant must register for the "Plus Your Points" promotion in order to receive points. To register and obtain a full list of ways to earn points, visit: https://plusyourpoints.enterpr…