This is a sponsored post written by me on behalf of Gulf County, Florida. All opinions are 100% mine.
When I'm on vacation I don't want to think about a computer, social media, or anything else to do with the outside world except for where I am with my family. I want to be able to MAKE memories with them. As a result checking out places like Gulf County in Northwest Florida appeal to me a lot when I start to think about vacation planning.
Gulf County in Northwest Florida is 43 miles of natural shoreline. Can you imagine being there with your kids collecting seashells? Or building sandcastles? Or even just watching them swim while you gain the sun tan you've always longed to have while reading a good book using your Kindle Fire?
Nature Trail Lovers Paradise
This summer I had the pleasure of taking my kids to our local park and do some trail walking. Once again I took some more pictures of the kids while in the midst of nature. Due to our love of nature walks, I'd love to explore all the seaside trails they have with my kids. I love to find all the different forms of nature that we can find. I honestly think we'd enjoy hiking the Loggerhead Run Bike Path. While hiking I'm sure we'd capture many pictures of the backdrop of St. Joseph Bay that we wouldn't notice that it was an eight mile hike. I'd love to be able to use their beautiful seaside settings as a place to capture annual pictures of the kids.
Gulf County #Champion of Sunsets
One of my favorite times of day is sunset. I have plenty of wonderful views of the sunset in my very own front yard, but there is still nothing like checking out a sunset on a beach. Since Gulf County is well known for their sunsets, I'd have to be sure to make time to view them with my family. Even though I don't want any interaction with the outside world while on vacation, I'd still have to save some pictures to share when I return home using the hashtag #championofsunsets. You can check out more of their beautiful sunsets by going to their Pinterest page.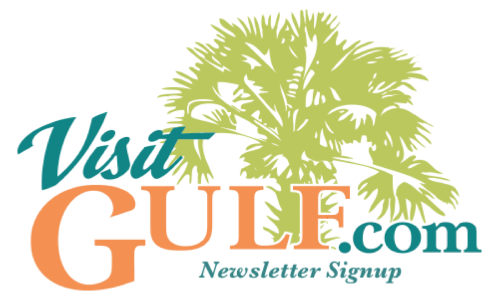 The Gulf County Northwest Florida is a prime location to please anyone in your family. There is a wide range of outdoor activities to do while you're there. You can enjoy the ocean, enjoy the trails either on foot or with a bike, horseback riding, fishing, and snorkeling. Plus there are a lot of local events to help make those annual memories with your family.
Come visit GCFL to get more ideas of things you and your family can do at the Gulf County Northwest Florida. While you're there be sure to sign up for their newsletter to be able to help with your vacation planning and keep you up to date with their current deals. You can also connect with them on Facebook, Twitter, Pinterest, and Instagram.
What would your family be eager to do while they are vacation at Gulf County Northwest Florida?