More often than not, the words "fashion" and "mom" do not usually go together. As any mom knows, sometimes we are lucky to run a brush through our hair and brush our teeth before having to run out the door.
And forget about taking time to actually go to the store and shop for new clothes. There just doesn't ever seem to be enough time in the day for that. Not that many moms would really want to go clothes shopping with a little one (or several) in tow … that typically turns into more of a punishment for mom (and all the other shoppers!). I mean, lets face it — kids just don't have the attention span to wait quietly while we try on clothes.
Yet there are those rare days when we have to dress up (or at least wear more than yoga pants or jeans and a tee shirt!) and those others days when we really want to get dressed up.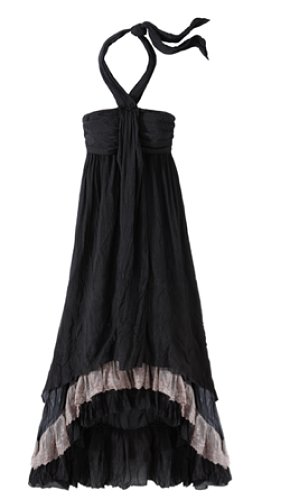 For days like those thankfully there are websites like Ultimate Outlet!
Ultimate Outlet offers great clothes and accessories at amazing prices that are available right from the comfort of your own home. You can shop when you have a second, without having to worry about your child being bored and without feeling rushed in a store.
But what I really like is that they offer name brand clothing for a fraction of the regular cost.
Like what? Well, like this beautiful Newport News Hi-Lo Halter Dress that is normally $129 but that you can get for only $29 through Ultimate Outlet!! That is a HUGE savings on an awesome dress. Even more amazing — that is without any extra coupon code or "members only" deal. That is just the price.
Pair this super cute dress your favorite shoes and some really fun accessories — like this Cluster Ring — and you have the perfect outfit for a day out, a special date night, running the kids to soccer, or even heading to a backyard cookout.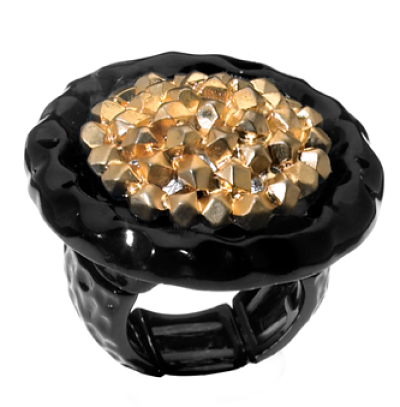 Yup, it gets even easier!
Ultimate Outlet is a fairly simple and straight forward sight without many bells and whistles. And I must say, I like that. Some shopping sites are hard to navigate. Not Ultimate Outlet. The menu is very detailed and it only takes a second to find the category you are looking for. Plus, you can narrow down the selection by size and color to further stream line your shopping experience.
I know that many moms – probably most of them – don't make fashion a priority for themselves because of time, money, and the difficulties of shopping with kids. But, shopping for new clothes doesn't have to be a hassle anymore. There are so many great pieces, at great prices, easily available through Ultimate Outlet that you will have no reason to not get a little dressed up … even if it is just a few times a month 🙂
**Sponsored Post**