This is a Sponsored post written by me on behalf of American Frozen Foods Institute and the Frozen Food Roundtable for SocialSpark. All opinions are 100% mine.
Summer has made it's grand arrival in our home, and as a result I am determined to spend as much time with my family as possible doing fun things. I definitely don't want to be in a hot kitchen any longer than I have to be cooking a meal. That's why I'm so pleased there are options in the frozen food section of our grocery to help make my life easier when preparing meals for my family.
Frozen foods help make our busy lives less hectic and is an easier way to incorporate healthy vegetables into our meals. I have created many wonderful meals for my family by getting frozen meals and frozen veggies and combining them together. Plus if I want to take my favorite meals and make them quicker I can make my husband's favorites.
Just last night, I made my family Shepherd's Pie VI using frozen vegetables. Del was hoping for his homemade chicken pot pie with his frozen vegetable combinations, but I didn't have all the ingredients I needed to make it. However, I had to promise him that I'd make it really soon.
To me the frozen vegetables have a much stronger flavor verses canned goods. I found out the reason that they taste better is because "freezing is nature's pause button and one of the most trusted ways to keep food fresh."
I know I personally have found there are plenty of benefits of frozen foods.Frozen foods are a far cheaper option for eating quick meals than going to a fast food joint. Plus you're able to get healthier food choices too. Frozen food is made from real ingredients. Frozen foods also come in premade portions which make it easier to keep on a diet regiment.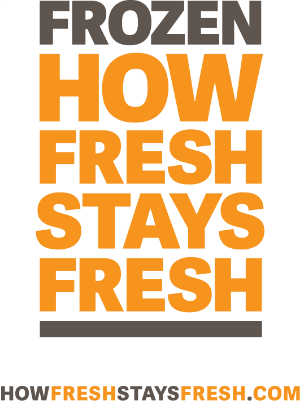 I've been a big fan of frozen foods for a long time now. How Fresh Stays Fresh is something that I find to be quite interesting. I love that I can compare fresh vs frozen foods. However, I believe frozen foods are just well made or grown foods that are frozen to keep them fresh longer.
I feel that we should all consider using more frozen food options in our daily meals. It makes cooking quicker. If you collect coupons and are members of the newsletters from many of the companies who provide frozen foods you will receive discounts for purchasing them too. Shoppers can also take advantage of their local store sells too. Spend less time in the kitchen this summer and more time enjoying the great outdoors.
What is a favorite family meal your family eats that includes frozen foods?