Even though its still early in the year, people everywhere are talking about their hot summer wedding plans.  2014 has a lot in store for wedding season from the fashion and food to the venues and trends.  When planning a wedding, clothing and venue are things that come to mind first. And often, the venue determines the kind of food that will be available for your guests. It may be that thinking about the kind of food you want will drive which venue you select. Formal round sit- down-dinners are taking a backseat to more informal outdoor meals.Movement among guests and the "experience" of eating are the high priorities this season. Here are some things to know about current 2014 wedding food trends: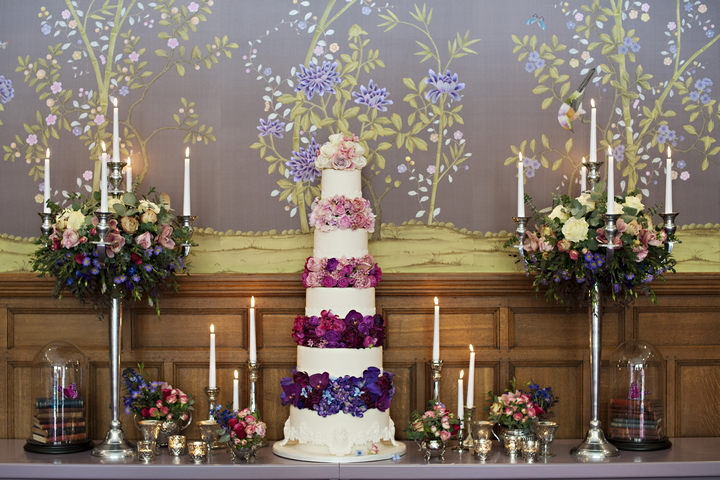 Which is more popular this season: inside or outside weddings?
The trend is surely that of the Great Gatsby's style. With Art Deco patio décor from glasses to table coverings, and extravagant food "experience tables" like guacamole and omelet stations, couples are opting for guests not to simply have food passed to them, but for them to have the foods they want, prepared how they want. Beverage stations, both alcoholic and not are popular this season and many couples are including drinks that they enjoyed as kids in the stations. Root beer floats, Cactus Cooler, Kool Aid and others, just to name a few.
What kind of food are people serving at weddings this season?
Brunch is the big word! Since daytime weddings are cheaper and lend themselves to the outside, brunch is the name of the game. Not only does this allow for more variety of foods, but it is a bit more casual and has guests walking up to get their food buffet style.
Local, organic and rustic foods are also on the A-list this year. Homemade jams, biscuits, macaroni and cheese and other so-called comfort foods made with quality "green friendly" ingredients are high priorities. Food trucks are also a popular option. These work great for weddings that are outdoors and are even easier for caterers to deal with. Everything from taco trucks, to ice cream trucks, to Greek gyros trucks are in vogue. Generally, couples select food trucks based on foods they enjoyed as a child or in their college years! Round tables are out and farm style tables are in. Seating guests a bit more comfortably and perhaps informally adds to the trend of "experiencing food".
A final trend in food this season is the late night snack. As the party wears on into the night (yes, daytime weddings are lasting well into the next day), it is becoming popular to serve a snack; usually something sweet, like cookies.
What is trending with wedding cakes?
There are a couple of popular ways to go. One is to have a traditional tiered wedding cake that is glittery. Yes, gilded! Caterers have many ways to make wedding cakes look like they belong to Gatsby himself and this is clearly a trend. The other way is to go completely away from the traditional tiered cake to a more home-made feel. Anything from cupcakes to ethnic deserts is a possibility. Imagine the yummy delights you might see at a church pot-luck and these are what wedding couples are serving this year.
Weddings really are all about the food. Keep your guests full and they will be happy. Allowing them to move around and talk to whom they wish also makes weddings more fun for the guests. Gone are the days of guests stuck at a crammed round table staring at a chicken dish they don't care for. The variety of foods trending this year make weddings more "guest friendly" than ever. Have fun as you plan. Think about the foods you loved as a kid and try something new for that wedding cake!